These are the speakers for EMNR national conference, scheduled for April 28–29, 2023 in Tallahassee, Florida. Plenary speakers are listed in chronological order. Workshop leaders are listed alphabetically by last name.
Plenary Speakers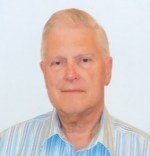 James Bjornstad is retired from Cedarville University where he served as Professor of Philosophy. Previously, he taught at The King's College and Northeastern Bible College. He began working with Walter Martin at Christian Research Institute (CRI) in 1966. When CRI moved to California, he began his own ministry, the Institute of Contemporary Christianity. He is one of the founders of EMNR and the author of six books, covering Jeane Dixon, Edgar Cayce, Astrology, Transcendental Meditation, the Unification Church, Jehovah's Witnesses, and the Latter Day Saints.
James will deliver the first plenary session at 2:00 PM on Friday afternoon (plenary #1). He will speak on "EMNR: I Remember When . . ."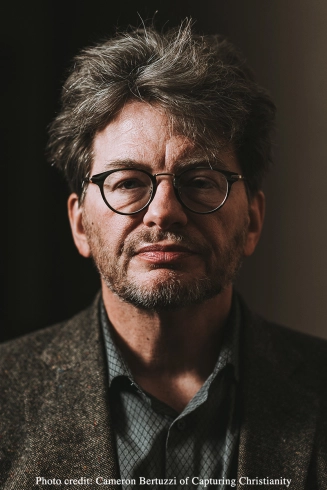 Doug Groothuis, Ph.D., is professor of philosophy at Denver Seminary, where he has served since 1993. He is the author or co-author of sixteen books and a contributor to many academic journals. His most recent works include the second edition of a standard textbook, Christian Apologetics: A Comprehensive Case for Biblical Faith (InterVarsity Press, 2022), and Fire in the Streets: How You Can Confidently Respond to Incendiary Cultural Topics (Salem, 2022), which is about Critical Race Theory or Wokeness. Web site: DouglasGroothuis.com. Twitter: @DougGroothuis.
Doug will deliver the second plenary session at 7:45 PM on Friday (plenary #2). He will speak on "Failed Discipleship in Politics: Critical Race Theory on Trial."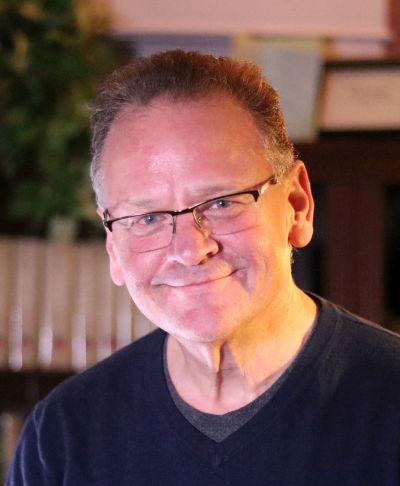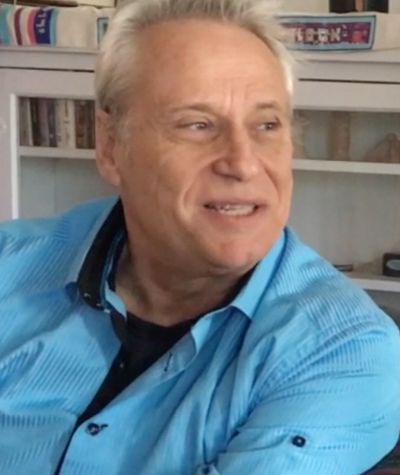 James Walker and Bill Kluck. Atheist activist Bill Kluck and Christian apologist James Walker will discuss the question, "Does God Exist?" Learn how to have a meaningful conversation with a skeptic without losing your mind or your religion. James Walker is president of Watchman Fellowship, a Christian apologetics ministry. Bill Kluck is a former Christian who is now an atheist. Five years ago, they cofounded The Atheist and Christian Book Club, a monthly gathering of believers and skeptics respectfully discussing important books from both perspectives.
James and Bill will ask, "Does God Exist?" with audience Q&A on Saturday at 10 AM (plenary #3).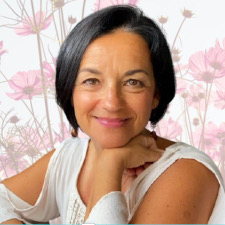 Elaine Bales is a second-generation Jehovah's Witness who lost her friends and family 30 years ago after leaving the Watchtower Society. Through the power of God's Word, she experienced a radical life transformation and has traveled the world telling her story. In October 2019, she started a YouTube channel called JW Escape, where 100,000 people per month tune in to see how she replaces the lies of Watchtower with the truth from Scripture. She is currently pursuing a master's degree in Christian apologetics.
Elaine will speak on "The Watchtower's Occult Connections." (Plenary #4, Saturday at 2:15 PM)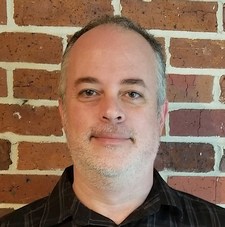 Rich Day is the lead pastor at Lakeview Baptist Church (YouTube) in Tallahassee, Florida. He is also the Director of Ratio Christi at Florida State University, the Baptist Collegiate Ministries at the local community college, and the Regional Director for The Great Exchange. Pastor Day has an MDiv and DMin in Apologetics and Executive Administration from New Orleans Baptist Theological Seminary.
Pastor Day will speak on "Using Their Own Material." This plenary session will show how to use material from Mormons and Jehovah's Witnesses in effective witnessing. (Plenary #5, Saturday at 4:00 PM)
Workshop Leaders
David Clark is a Christian countercult apologist, a Thought Reform consultant, and a court-certified expert on cults. He was a former member of Church of the Living Word from 1972 to 1974. This movement, also known as "The Walk," was a predecessor to the New Apostolic Reformation. In 1983, he was a script writer for Vain Glory, a documentary on this movement. David has been the North American Vice President of the Dialog Centre International since 2011. He is also FECRIS New York's main representative to the United Nations. Recently, he has been an instructor on cults for the Pastor's Bible College, Hyderabad, India.
Doug Duncan is licensed professional counselor in metro Dallas. His primary focus are persons impacted by cultic or spiritual abuse. His wife, Wendy Duncan, is a licensed social worker in Texas and holds a master's degree from Southwestern Baptist Theological Seminary. The Duncans are former members of an aberrant Christian group. They are frequent presenters at conferences sponsored by the Spiritual Safe Haven Network, International Cultic Studies Association, Southern Methodist University, church groups, and civic organizations. Wendy is author of I Can't Hear God Anymore: Life in a Dallas Cult (2006). They contributed to the recent book, Wounded Faith: Understanding and Healing from Spiritual Abuse (2022), and host a web site at spiritualabuseministry.com.
Ivani Greppi was introduced to the Umbanda (Yoruba) Religion in Brazil at the age of fourteen. She was considered a medium from birth due to her psychic "gifts" of seeing the spirit world from early childhood. Then she found deliverance through Jesus Christ. Her testimony, From Spirit Guides to the Holy Spirit, is available in English and Portuguese from her website, ivanigreppi.com
Ron Henzel is the Senior Researcher for Midwest Christian Outreach. Originally from the Chicago area, he was raised Roman Catholic. He heard the Gospel and received Christ as Savior at 16. He had many experiences with Jehovah's Witnesses that gave him a burden to reach them for Christ. He met his wife at Bible college, served briefly in local church ministry, but was drawn into an abusive cult with an evangelical statement of faith for more than 5 years. In 2002, he received an M.A. in Biblical Studies from Wheaton College. He is a Certified Biblical Counselor, and serves as Elder at Providence Christian Church in Cape Coral, Florida.
Bill Honsberger is a missionary with Haven Ministries and has been sharing the Gospel with New Agers, Buddhists, Hindus, Witches, Mormons, JWs, Scientologists, atheists and anyone else he can talk to! He has reached ABD status at the University of Denver in Theology, Philosophy and Cultural Theory. He has taught for many years at Colorado Christian University, Denver Seminary, Colorado Early Colleges, Colorado Community College, Arapahoe Community College, Calvary Chapel Training Center in the Philippines and other Bible Colleges in the Denver metro area. His wonderful wife Terri and he have eight children and thirteen grandchildren.
James Lopez spent 35 years in a hyper-charismatic, Spanish-speaking Pentecostal church. In 1996, he began the study of Christian doctrine and apologetics with Midwest Christian Outreach, and in 1999 began attending Calvary Chapel, which has a more traditional approach to Christian spirituality and interpretation. He has been involved in bilingual worship music ministry for most of his life. James is the Executive Director of EMNR.
Bill McKeever is the founder/director of Mormonism Research Ministry (mrm.org) based in the Salt Lake City area. For over four decades he has worked among the LDS people, presenting the Gospel of Grace. Bill is the host of the daily radio show Viewpoint on Mormonism, and co-author of the books, Mormonism 101 (Baker) and Answering Mormons' Questions (Kregel).
Eric Pement was raised in the RLDS church. After his conversion to Christ, he became interested in Christian apologetics, cults, and spiritual deception, and has written over 200 articles on this topic. He issued The Directory of Cult Research Organizations for 10 years (1986–1996), and has contributed to several books, including Contend for the Faith (1992), Charts of Cults, Sects, and Religious Movements (2000), Reasons for Faith (2007), and The Evangelical Dictionary of World Religions (2018).
Mark Tabladillo accepted Christ while in college. He is a volunteer Regional Director (Southeast) for Ratio Christi, a campus apologetics alliance, and is a Chapter Officer of Reasons to Believe, Atlanta. His heart and passion are for equipping chapter directors and leaders, and encouraging evangelism and outreach. He has been a guest on several podcasts for Midwest Christian Outreach.
James Walker, president of Watchman Fellowship, is a former fourth-generation Mormon with over 25 years of ministry experience in evangelism, apologetics, and interfaith evangelism. He has been interviewed as an expert on new religions and cults on Nightline, ABC World News Tonight, and PBS NewsHour. The author of The Concise Guide to Today's Religions and Spirituality (2007) and What the Qur'an Really Teaches About Jesus (2018), he has spoken at churches and seminaries in the US and internationally. He is co-founder of the Atheist & Christian Book Club, a monthly gathering of skeptics and believers, and the DFW Mormons in Transition meet-up.