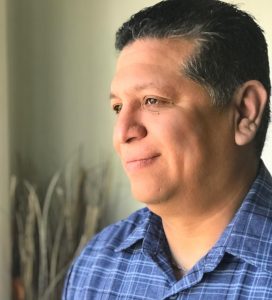 James Lopez currently serves as the Executive Director of EMNR. He spent 35 years in a hyper-charismatic, Spanish-speaking Pentecostal church. In 1996, he began the study of Christian doctrine and apologetics with Midwest Christian Outreach, and in 1999 began attending Calvary Chapel, which has a more traditional approach to Christian spirituality and biblical interpretation.
James is a skilled keyboard player and has been involved in bilingual worship music ministry for most of his life. He and his family make their home in Texas.
You may reach him by sending email to "executive.director [at] emnr.org". The email address has been split up and the "at" symbol @ taken out to prevent email harvesting and reduce spam. Feel free to write.