These are the speakers for EMNR national conference, scheduled for June 3-4, 2022 in Tallahassee, Florida. Entries are shown alphabetically by last name.
Plenary Speakers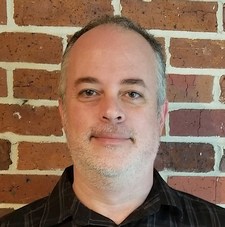 Rich Day is the lead pastor at Lakeview Baptist Church (YouTube) in Tallahassee, Florida. In addition to his pastoral duties, he is also the Director of Ratio Christi at Florida State University, the Baptist Collegiate Ministries at the local community college, and Regional Director for The Great Exchange. Pastor Day was recently awarded a Doctor of Ministry degree in Apologetics and Executive Administration from New Orleans Baptist Theological Seminary, where he also graduated with him MDiv and MA.
Rich will speak on "Truth in a Post-Truth Society." (Plenary #1, Friday afternoon)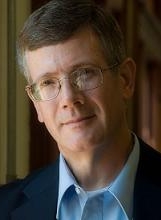 Robert B. (Bob) Stewart is Professor of Philosophy and Theology and Greer-Heard Professor of Faith and Culture at New Orleans Baptist Theological Seminary. His academic work focuses on Philosophy of Religion, Christian Apologetics, Christian Theology, Historical Jesus research, and New Religions. He has authored or edited 12 books and numerous articles in journals and books edited by others. His most recent book is What Did the Cross Accomplish? A Conversation about the Atonement with N.T. Wright and Simon Gathercole.
Bob will speak on "A-Paul-ogetics: Lessons in Countercult Apologetics from the Apostle Paul." (Plenary #2, Friday evening)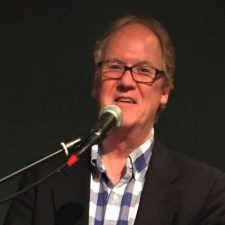 Joe Whitchurch has been married to his wife, Kim for 45 years. They have two adult children, and six grandchildren. He received a B.A. in Biblical Studies from Trinity College in 1977 and an M.A. in Christian Thought with an emphasis in Systematic Theology and Philosophy of Religion from TEDS in 1989. For 37 years he ministered with InterVarsity among campuses in WI, IL, and in Zambia, Africa. The last five years he has been a VP with Ratio Christi and also serves as an Acting Chapter Director and Regional Ministry Director for Ratio Christi's staff teams in MI, IN, KY, TN, OH, PA, and WV. He is ordained and serves as Associate Pastor of Harvest Chapel and he frequently leads worship-in-song from the keyboards. He loves expository preaching, apologetics, and doing the work of an evangelist.
Joe will speak on "Truth on Fire with FlashPoints: From the Third Epistle of John." (Plenary #3, Saturday morning)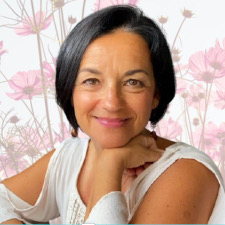 Elaine Bales is a second-generation Jehovah's Witness who lost her friends and family 30 years ago after leaving the Watchtower Society. Through the power of God's Word, she experienced a radical life transformation and has traveled the world telling her story. In October 2019, she started a YouTube channel called JW Escape where 100,000 people per month tune in to see how she replaces the lies of Watchtower with the truth from Scripture. She is currently pursuing a master's degree in Christian apologetics.
Elaine will speak on "The Watchtower's Dangerous Deception." (Plenary #4, Saturday at 2:15 pm)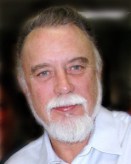 L. L. (Don) Veinot Jr is co-founder and president of Midwest Christian Outreach, a national apologetics ministry based in Wonder Lake, Illinois, with two branch offices. He and his wife Joy have been involved in discernment ministry since 1987. A frequent guest on radio and TV, he is co-author of Richard Rohr and the Enneagram Secret (2020) and A Matter of Basic Principles: Bill Gothard and the Christian Life (2003). He has written articles for the CRI Journal, the PFO Quarterly Journal, Campus Life, the Journal of the International Society of Christian Apologetics, and others. He is co-host of The Unknown Webcast broadcast weekly on YouTube and has been president of EMNR for several years.
Don will speak on "The Enneagram: What's True, What's False, Does It Matter?" (Plenary #5, Saturday at 5:00 pm)
Workshop Leaders
David Clark is a Christian countercult apologist, a Thought Reform consultant, and a court-certified expert on cults. He was a former member of Church of the Living Word from 1972 to 1974. This movement, also known as "The Walk," was a predecessor to the New Apostolic Reformation. In 1983, he was a script writer for Vain Glory, a documentary on this movement. David has been the North American Vice President of the Dialog Centre International since 2011. He is also FECRIS New York's main representative to the United Nations. Recently, he has been an instructor on cults for the Pastor's Bible College, Hyderabad, India.
Doug Duncan is licensed professional counselor in metro Dallas. His primary focus are persons impacted by cultic or spiritual abuse. His wife, Wendy Duncan, is a licensed social worker in Texas and holds a master's degree from Southwestern Baptist Theological Seminary. The Duncans are former members of an aberrant Christian group. They are frequent presenters at conferences sponsored by the Spiritual Safe Haven Network, International Cultic Studies Association, Southern Methodist University, church groups, and civic organizations. Wendy is author of I Can't Hear God Anymore: Life in a Dallas Cult (2006). They contributed to the recent book, Wounded Faith: Understanding and Healing from Spiritual Abuse (2022), and host a web site at spiritualabuseministry.com.
Ivani Greppi was introduced to the Umbanda (Yoruba) Religion in Brazil at the age of fourteen. She was considered a medium from birth due to her psychic "gifts" of seeing the spirit world from early childhood. Then she found deliverance through Jesus Christ. Her testimony, From Spirit Guides to the Holy Spirit, is available in English and Portuguese from her website, ivanigreppi.com
Ron Henzel is the Senior Researcher for Midwest Christian Outreach. Originally from the Chicago area, he was raised Roman Catholic. He heard the Gospel and received Christ as Savior at 16. He had many experiences with Jehovah's Witnesses that gave him a burden to reach them for Christ. He met his wife at Bible college, served briefly in local church ministry, but was drawn into an abusive cult with an evangelical statement of faith for more than 5 years. In 2002, he received an M.A. in Biblical Studies from Wheaton College. He is a Certified Biblical Counselor, and serves as Elder at Providence Christian Church in Cape Coral, Florida.
Bill Honsberger is a missionary with Haven Ministries and has been sharing the Gospel with New Agers, Buddhists, Hindus, Witches, Mormons, JWs, Scientologists, atheists and anyone else he can talk to! He has reached ABD status at the University of Denver in Theology, Philosophy and Cultural Theory. He has taught for many years at Colorado Christian University, Denver Seminary, Colorado Early Colleges, Colorado Community College, Arapahoe Community College, Calvary Chapel Training Center in the Philippines and other Bible Colleges in the Denver metro area. His wonderful wife Terri and he have eight children and thirteen grandchildren.
James Lopez spent 35 years in a hyper-charismatic, Spanish-speaking Pentecostal church. In 1996, he began the study of Christian doctrine and apologetics with Midwest Christian Outreach, and in 1999 began attending Calvary Chapel, which has a more traditional approach to Christian spirituality and interpretation. He has been involved in bilingual worship music ministry for most of his life. James is currently Assistant Executive Director of EMNR, and will accept the role of Executive Director later this year.
Steve Matthews has been researching and writing about unconventional, minority religions for nearly 30 years. He has an M.A. in Christian apologetics from Trinity International University and a wide range of interests, covering such diverse groups as Nichiren Shoshu Buddhism, the Word-Faith movement, the Kabbalah Center, the Burning Man festival, the Boston Church movement (including the International Churches of Christ and the International Christian Church), and the World Mission Society Church of God.
Bill McKeever is the founder/director of Mormonism Research Ministry (mrm.org) based in the Salt Lake City area. For over four decades he has worked among the LDS people, presenting the Gospel of Grace. Bill is the host of the daily radio show Viewpoint on Mormonism, and co-author of the books, Mormonism 101 (Baker) and Answering Mormons' Questions (Kregel).
Barbara Pement has a BA in journalism from Bradley University and was a senior editor with Cornerstone magazine. She is a Children's Leader and a Women's Leader for Bible Study Fellowship, and has taught in both public and private schools in Jacksonville. She and her husband Eric were members of the Jesus People USA community for over 23 years. They have three adult children and three grandchildren. Barbara and her sisters have weekly discussions on parenting and related social issues every Sunday on YouTube as Three Black Moms.
Eric Pement was raised in the RLDS church. After his conversion to Christ, he became interested in Christian apologetics, cults, and spiritual deception. He has written over 200 articles on this topic, most of them for Cornerstone magazine. He issued The Directory of Cult Research Organizations for 10 years (1986–1996), and has been a contributor or editor to several books, including Contend for the Faith (1992), Charts of Cults, Sects, and Religious Movements (2000), Reasons for Faith (2007), and The Evangelical Dictionary of World Religions (2018). He received an M.Div. with honors in 2009 and is the executive director of EMNR.
Hassamo Shamoun has been involved in full-time ministry to Muslims for the past 20 years, including personal evangelism, research, writing, teaching, and public debate. He is the author of several hundred articles published on answering-islam.org, has an active channel on YouTube, and has been gifted with a profound memory for the Holy Scripture of Christianity as well as the errors and history of Islam.
Mike Shreve (B.Th., D.D.) taught Kundalini Yoga at four universities and ran a yoga ashram in Tampa, Florida, in 1970. Then an encounter with Jesus radically changed his heart, life, and worldview. For over 50 years, he has traveled globally as an interdenominational Christian evangelist. He has written 15 books, including In Search of the True Light (2006), a comparison of over 20 religions. His comparative religions website serves a dual purpose: reaching advocates of Asian and New Age religions, and instructing Christians: www.thetruelight.net. He also runs Deeper Revelation Books publishing company in Cleveland, TN.
Mark Tabladillo accepted Christ while in college. He is a volunteer Regional Director (Southeast) for Ratio Christi, a campus apologetics alliance, and is a Chapter Officer of Reasons to Believe, Atlanta. His heart and passion are for equipping chapter directors and leaders, and encouraging evangelism and outreach. He has been a guest on several podcasts for Midwest Christian Outreach.
Keith Tolbert is a senior software engineer with an interest in the Humanities in general and Religious Studies in particular. He founded the American Religions Center, which published The Directory of Cult Research Organizations and other books used by Christian apologists.
James Walker, president of Watchman Fellowship, is a former fourth-generation Mormon with over 25 years of ministry experience in evangelism, apologetics, and interfaith evangelism. He has been interviewed as an expert on new religions and cults on Nightline, ABC World News Tonight, and PBS NewsHour. The author of The Concise Guide to Today's Religions and Spirituality (2007) and What the Qur'an Really Teaches About Jesus (2018), he has spoken at churches and seminaries in the US and internationally. He is co-founder of the Atheist & Christian Book Club, a monthly gathering of skeptics and believers, and the DFW Mormons in Transition meet-up.